Light My Fire
GSC In Love Book One
By Katy Manz
Omega witch Rayne Ramano has one goal in life, keep his family safe. He has no need for a fated mate.
Alpha Dragon shifter Zander Survalorlost his clan when he began working for the Global Shifter Council. He never thought he'd go home again.
When GSC send Zander back home to help with a situation, he never expects to find his fated mate. Nor does he expect the family drama when their worlds collide,
As they work together to unveil secrets and defeat the enemy, will these two let themselves learn to love. Or will their hearts fall victim to their fears?
Light My Fire is book one in the sweet with knotty heat MM shifter mpreg romance series: GSC in Love. . It features an alpha dragon shifter who has secrets, a powerful omega witch who isn't afraid to fight, fated love, mpreg and a guaranteed happy ever after.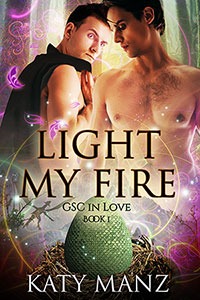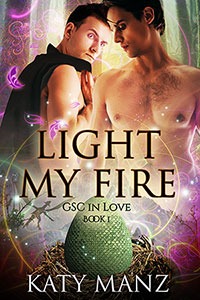 Don't Howl At Me
GSC In Love Book Two
By Katy Manz
Alpha Wolf found his fated mate. Unfortunately, his one-night stand from the previous night had his newly-found mate running away before they could exchange more than names. Now, he has a second chance he refuses to waste.
Omega dragon shifter Ollie ran when he saw what a playboy his fated mate was. GSC sends Ollie back to his mate a year later to help locate a hidden enemy. Will they be able to find their way together, or will danger destroy them before they have a chance?
Don't Howl At Me is the second book in the sweet with knotty heat MM shifter mpreg romance series: GSC in Love. It features an alpha wolf shifter who played the dating game a bit too freely, a runaway omega who realizes he made a hasty decision, a hidden for that is wreaking havoc on the shifters and witches in town, and a guaranteed happily-ever-after.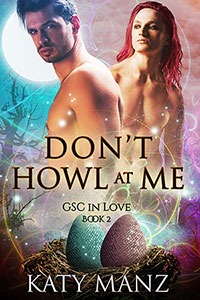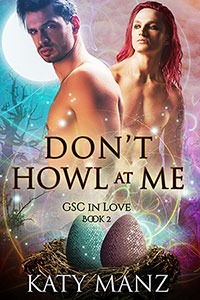 The Choice Versus Fate Series is Now Available!
We Choose You
Choice Versus Fate Book 1
By Katy Manz
James and Aidan didn't need fate. Fate disagreed.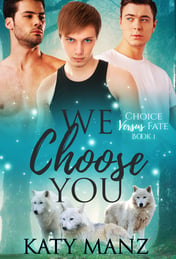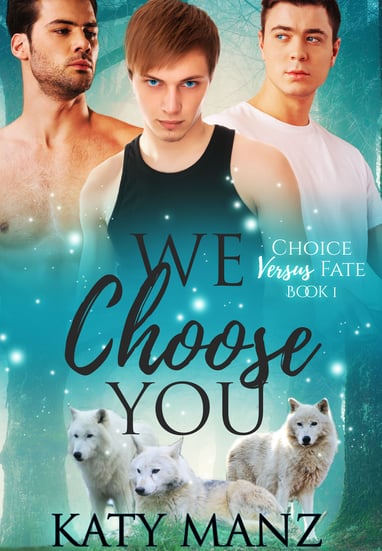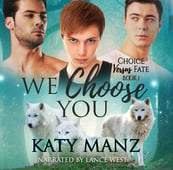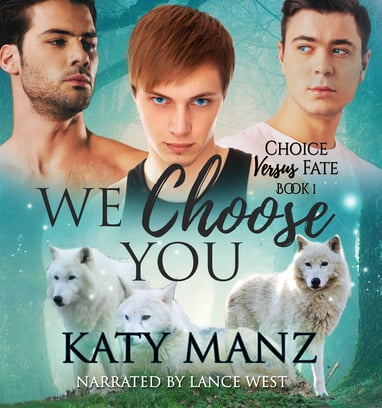 No Choice
Choice Versus Fate Book 2
By Katy Manz
Abraham didn't need fate. He had his Beta. Then he met his fated omega.
.Read Now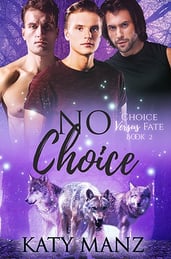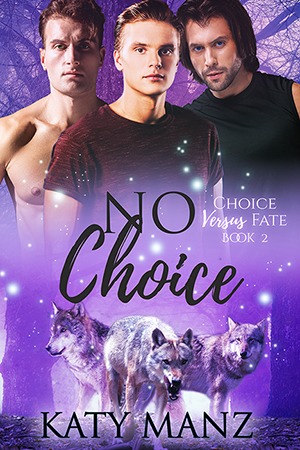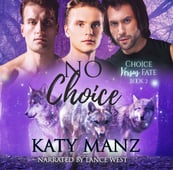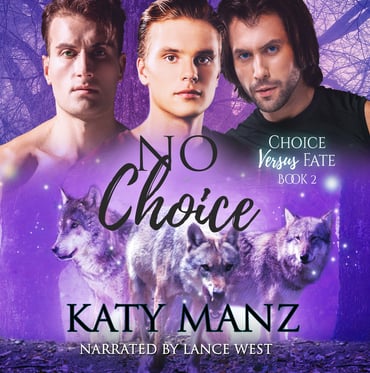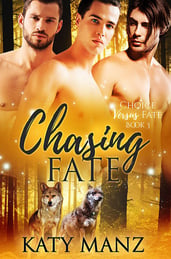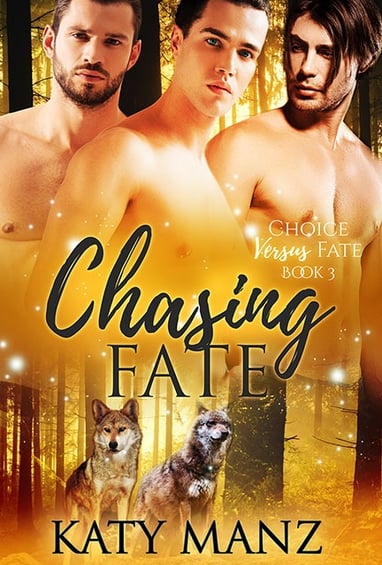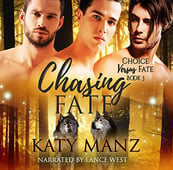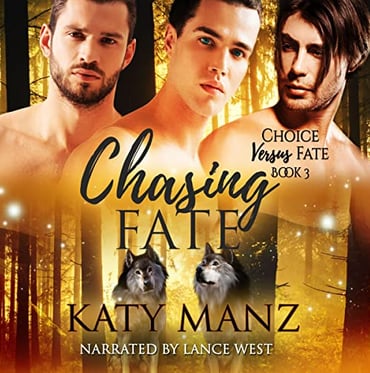 Chasing Fate
Choice Versus Fate Book 3
By Katy Manz
Flynn ran from fate. Rhys and Jaxson are up for the chase. They just have to break a curse first. Fate is worth chasing.
Available Now On Kindle Vella
What You Left Behind
by Katy Manz
Neal and Brandon had a love that musicians write songs about and writers build books around. But the obstacles were too big for Brandon's 18-year-old self. Leaving Neal is Brandon's biggest mistake. Is12 years too long to wait to ask for a second chance?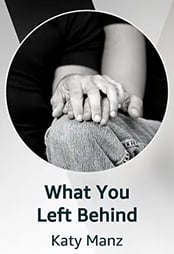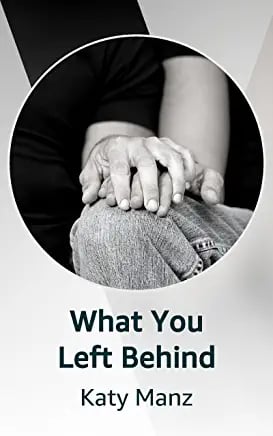 Daddy's Omega Teacher
by Katy Manz
Daddy has it bad for the teacher. Alpha Victor almost lost his family once. Now, his ex-wife is allowing him to see his children again. Omega Bryant loves kids. But he doesn't want any of his own. A positive pregnancy test and an ex-wife threaten their happiness. Daddy's Omega Teacher is a sweet and sexy MM Shifter mpreg romance. It features a sexy alpha that likes to be called Daddy, an adorable omega that hates surprises, and lots of little obstacles on the way to an HEA.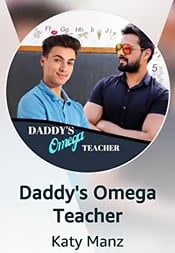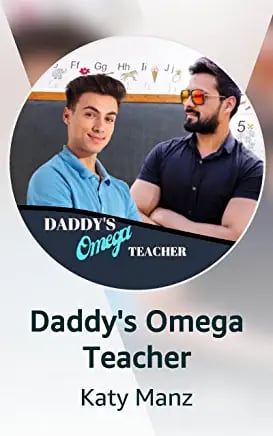 Interested in a signed paperback?
I would love to sign a paperback copy for you or to sign a bookplate for you to add to your book that you already purchased,
Please email me at katymanz@yahoo..com if you are interested in purchasing a signed paperback from me or want a signed bookplate.
Sign up for my newsletter and receive a free novella, Fated.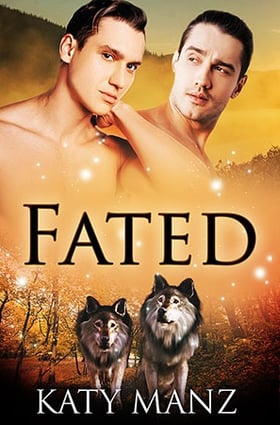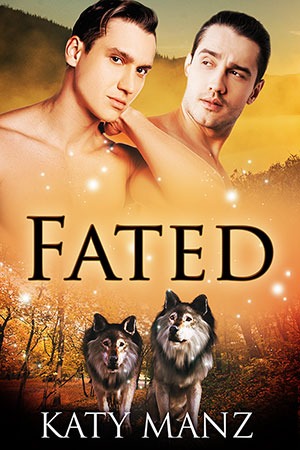 Alpha wolf Nathan feels a bit overwhelmed with the pressures of running a pack. The loneliness of leading alone is starting to weigh on him, and he just needs a break. Maybe grabbing a cup of his favorite brew at the cafe in the city will give him the space he needs to replenish his soul.
Omega wolf Jude may not have the romantic type of love that he used to dream about, but he loves his job and life in the city. Maybe fate will pass him by, but at least he has the pride he feels when he brightens someone's life with just a simple smile, a book recommendation, and an iced latte.
When Nathan walks into Jude's life, he's swept away by the magic of fated mates. But what happens when a city omega is torn between the life he loves and the wolf he loves out in the packlands?
Fated is a fun MM Shifter Mpreg romance that features sweet surprises, angsty choices, annoying exes, knotty heat, and a guaranteed Happily Ever After.