Chasing Fate
Choice Versus Fate Book 3
By Katy Manz
Flynn ran from fate. Rhys and Jaxson are up for the chase. They just have to break a curse first. Fate is worth chasing.
Other Books in Series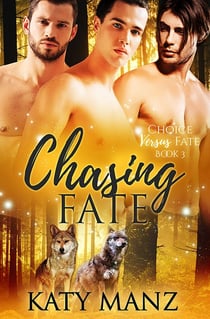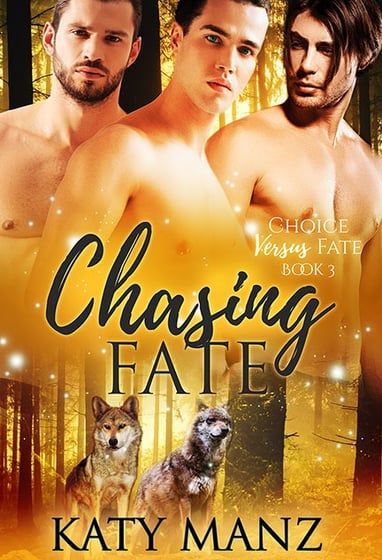 Releasing March 31, 2023!
Light My Fire
GSC In Love Book One
By Katy Manz
On the verge of his family being torn apart by a hidden enemy, an omega witch learns his fated dragon mate may be the only one who can help. When secrets are uncovered and family turns to foe, will fate be enough to save their love, and their family?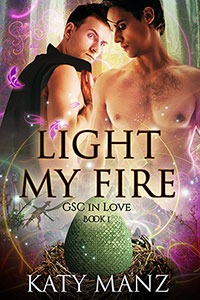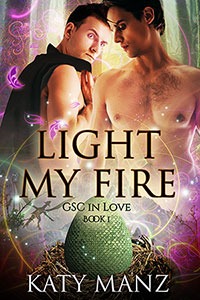 Other Books in Series
Don't Howl At Me (June 2023)
I Ain't Lyin' (September 2023)

I Can't Bear It (December 2023)
Covers and blurbs coming soon. Sign up for my newsletter to keep up to date.
We Choose You
Choice Versus Fate Book 1
By Katy Manz
James and Aidan didn't need fate. Fate disagreed.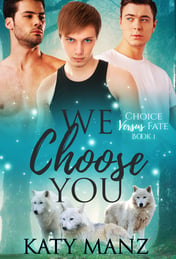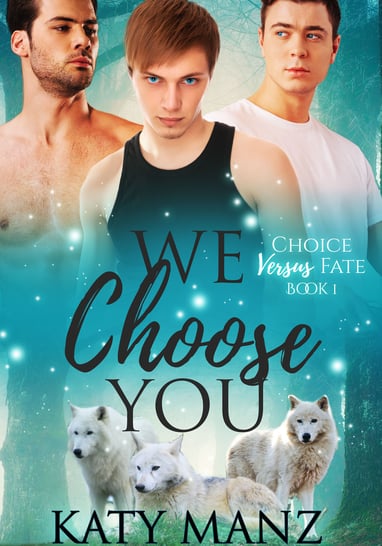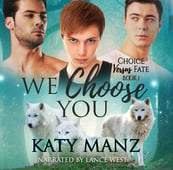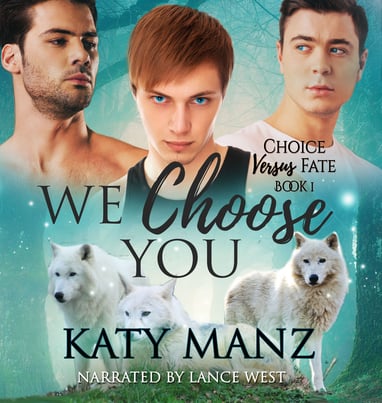 Now Available on audiobook!
No Choice
Choice Versus Fate Book 2
By Katy Manz
Abraham didn't need fate. He had his Beta. Then he met his fated omega.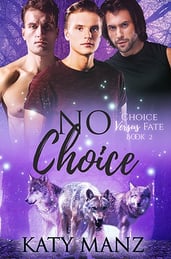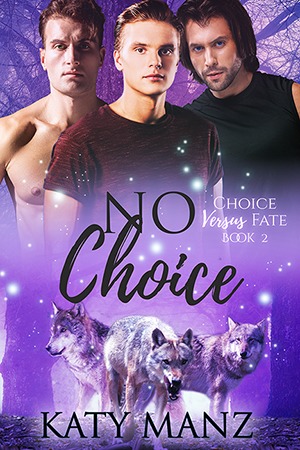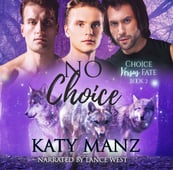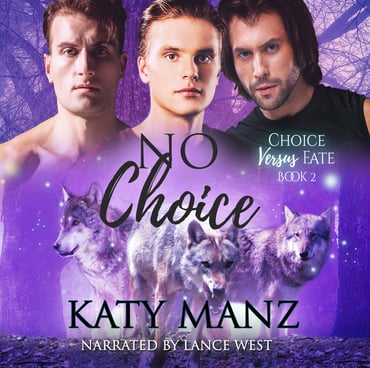 Now Available on audiobook!
Available Now On Kindle Vella
What You Left Behind
by Katy Manz
Neal and Brandon had a love that musicians write songs about and writers build books around. But the obstacles were too big for Brandon's 18-year-old self. Leaving Neal is Brandon's biggest mistake. Is12 years too long to wait to ask for a second chance?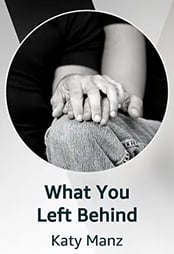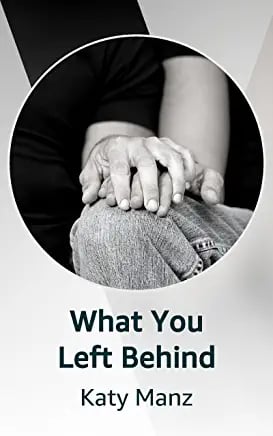 Daddy's Omega Teacher
by Katy Manz
Daddy has it bad for the teacher. Alpha Victor almost lost his family once. Now, his ex-wife is allowing him to see his children again. Omega Bryant loves kids. But he doesn't want any of his own. A positive pregnancy test and an ex-wife threaten their happiness. Daddy's Omega Teacher is a sweet and sexy MM Shifter mpreg romance. It features a sexy alpha that likes to be called Daddy, an adorable omega that hates surprises, and lots of little obstacles on the way to an HEA.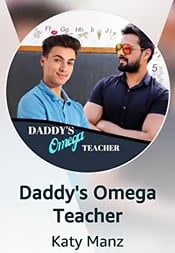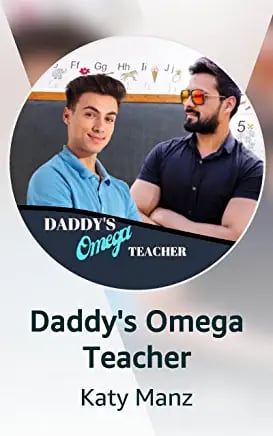 Interested in a signed paperback?
I would love to sign a paperback copy for you or to sign a bookplate for you to add to your book that you already purchased,
Please email me at katymanz@yahoo..com if you are interested in purchasing a signed paperback from me or want a signed bookplate.
Sign up for my newsletter